So I got up relatively early last Saturday morning (9am… I don't think I've slept in a single day since being here) with the intention of going to the gym for a good two hours or so, given I've missed three days this week. Of course, once I rode up there I remember it's closed. D'oh.
So, I rode back, and convinced Ashley to come on a ride with me. I wanted to get back up to the Rancho San Antonio area, and the Cement Factory, now that I had my camera. I also wanted to check out the reservoir Myke had mentioned in the area. Thus began our little afternoon diversion.
As always, a map: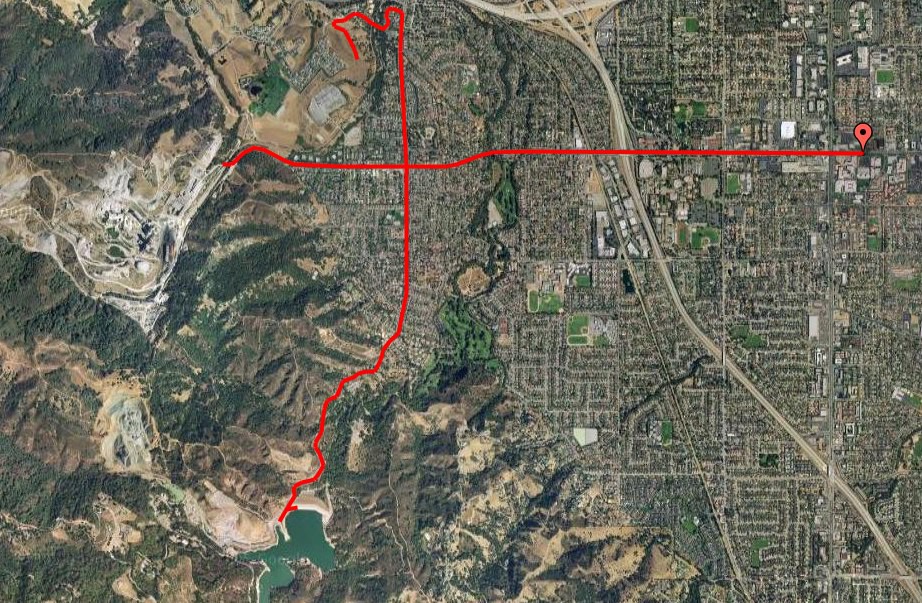 The resulting photos are here.