I run Einstein@Home, using both CPU cores & my GPU. Other than a few month period where Einstein@Home was issuing broken GPU work units, I've been successfully doing this for years, I think. Longer than I can really remember, in any case.
It appears, however, that 10.12.2 has introduced some serious issues impacting those GPU tasks. While there's always been occasional issues with performance while running these GPU tasks – e.g. Amazon streaming video drops frames – I've not had any major complaints.
Now, however, I have this: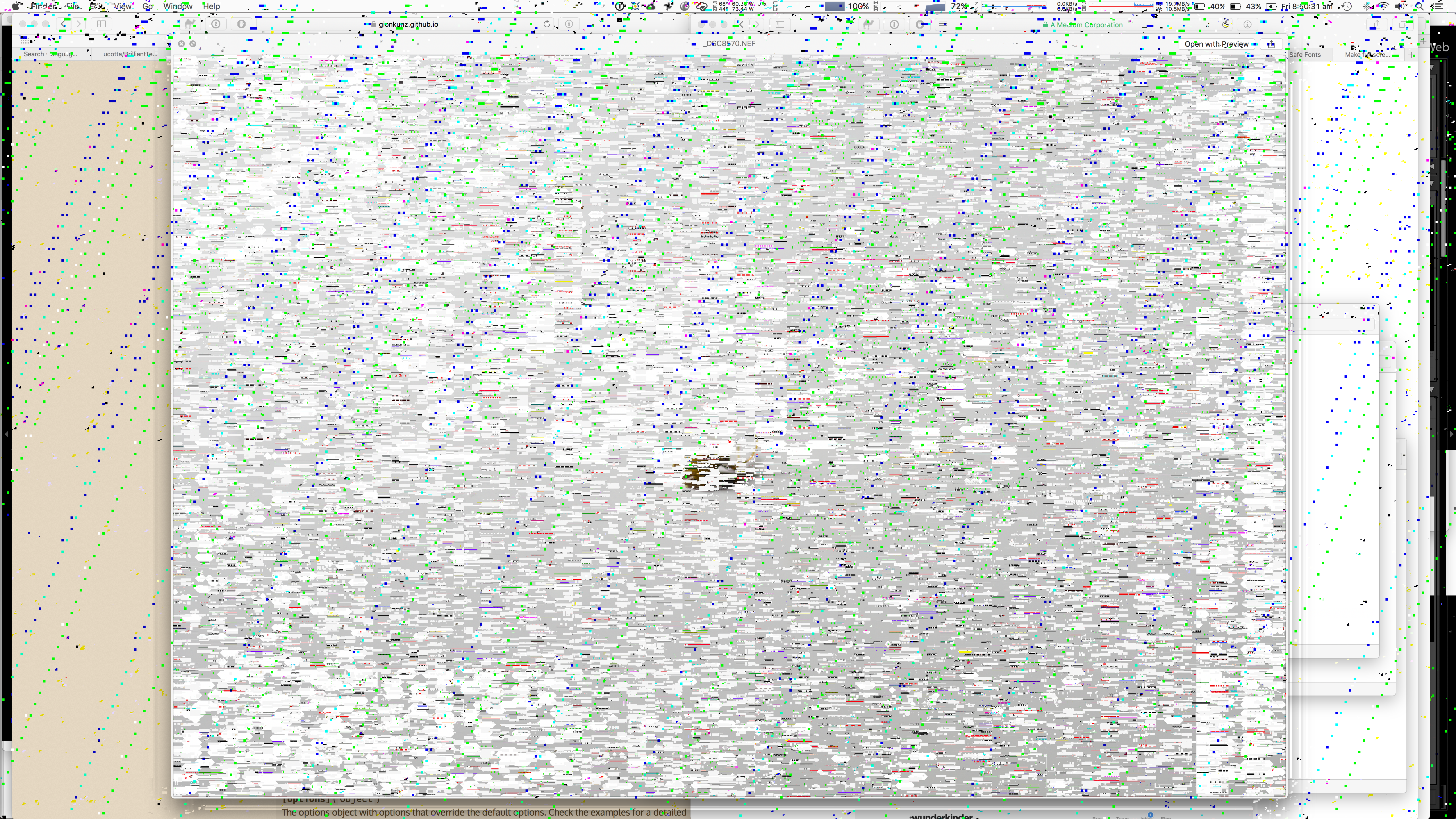 That's what I get when I render a Nikon NEF file, pretty much anywhere in the system.
The exact symptoms of the issue seem to vary depending on where & what type of NEF file I render – e.g. rendering them in Preview mostly constraints the graphics corruption to Preview, and doesn't readily lead to the whole system hanging. Using the Finder for its previews, or Quicklook, however, very quickly leads to massive graphics corruption and, for Nikon D7100 NEFs, quickly hangs the system entirely. Oddly, Nikon D500 NEFs don't tend to cause immediate system hangs, but will prevent the system restarting or shutting down – it ends up hung at a black screen, after seemingly closing the window server, with a very consistent pattern of corruption and a frozen mouse cursor.
I never saw this, or anything like it, prior to the 10.12.2 update. Sigh.
FWIW, the particular work unit in question triggering this right now is: